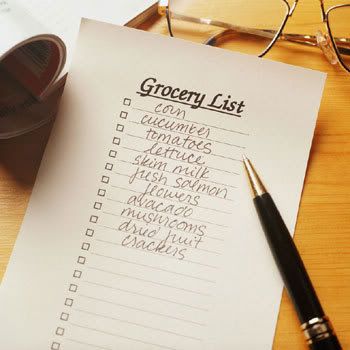 In the beginning, there was bread and milk, and it was good. Until my Logan came along, had opiate effect to dairy and gluten intolerance, as well as (several) nut, soy, corn, tomato, melon, and egg allergies. Then... bread and milk weren't so good anymore. We have been fortunate to notice a significant change in his attention span, his tolerance level, his sensory issues, etc when we strictly adhere to a GFCFSFEFCF diet.
Because the whole thing was so stressful and overwhelming when we started, I'll share some info with you, to make it a little less traumatic. However, take note. I still have NOT found a decent GFCF bread. They all suck. And they are expensive. Don't waste your time or money. Except for the frozen waffles and rice wraps. Those were yum.
Remember, all produce is allowed on GFCF, unless your child has allergies to certain items. We go organic, and we garden, because Logan has so many allergies, I just feel more comfortable knowing what goes into every jam, bottled fruit, frozen and fresh veggie.
All meats are allowed.. that is,WHOLE meats. I'm not talking processed hot dogs, bologna, sausages, salami, etc. I'm talking cuts of beef, chicken, fish, pork, etc. We are anal about our meat because so much is corn fed, and that affects Logan's allergies, as well. Lucky us.
Rice is your friend on this diet, as are potatoes. Noodles are BAD, unless you get the gluten free variety. And, you can. I do it frequently. Okay, I think that's enough for lesson one. Want to know more? Tell me in the comment section what confuses you the most, what you want to know, etc.
Here are a gaboodle of sites that will make your quest a little easier, too. Many of these companies will supply your local health food stores. You won't have to order online. I have tried some things from all of them. Each description is a link direct to the company's website, so you won't have to just take my word for it. Just click, and you'll be able to do your own assessment.
Enjoy Life: "Top 8" allergen free products
Turtle Mountain: coconut based dairy products such as SoDelicious milk and yogurts.
Yummy Earth: organic candy~ nut free, corn syrup free, free of chemical colors and artificial flavors
Betty Crocker: gluten free cookie and cake mixes. NOT egg, dairy, and corn free.
Purity Farms: Ghee butter; certified organic, salt free,kosher, lactose and casein free, no GMO's, no transfatty acids
Earth Balance: original natural buttery spread, Soy, gluten, and dairy free. NOT corn free.
Namaste foods: mixes for cookies, cakes, pastas, muffins,pancakes and waffles that are wheat, gluten, soy, corn, potato, dairy, casein, tree nut and peanut free. Also sugar free products available.
Bob's Red Mill: gluten free flours, mixes, thickeners, and yeasts
Ian's: "fun foods" such as chicken nuggets and fish sticks. allergen free, with a "match allergen criteria" option that makes choosing appropriate fun foods for your child a snap!
Dr. Lucy's: Cookies free of gluten, milk, eggs, peanuts, or tree nuts. Also available at Starbucks, Whole Foods, and several grocery stores (listed on website).
Kinnikinnick: gluten free breads, cookies, and mixes. Shop carefully. Mixes are gluten, dairy and casein free, but some call for eggs and or/milk in the preparation instructions. Available at Whole Foods, and online orders for the US and Canada.
Honest Kids: juice pouches. Organic, low sugar, fruit flavored juices without corn syrup, and half the sugar of other drink pouches. From the makers of Honest Tea.
Apple and Eve: 100% pure juices, in family size, and Sesame Street character juice boxes for little ones.
Tinkyada: rice pastas. Wheat, gluten, corn, egg, dairy, casein, meat, soy, nut, and peanut free.