Today is Saturday. As such, at the Monster House, we reserve this day to catch up on chores and spend time together as a family. This week, however, has been different. The Daddy has been out of town since last Sunday morning, and today, Sacred Family Saturday is missing a few people. To be precise, we're missing The Daddy, #2, #3, #4, and #5. It is exceedingly weird to have only my first and last babies at home. It's also exceedingly quiet. Because of this, I'm blogging, about the monsters and the Monster House, for the first time in what seems like years.
This last week has been rough. I was actually glad so much was going on with Deeds, because I could not have written an original blog post to save my life. I avoided blogging, I was on twitter, but didn't really say much unless it was through DM, and I forgot facebook existed. I didn't sleep hardly at all this week, and a couple of my monsters decided not to come home from school until 730 one night, after I'd already called the sheriff. And that's only the FIRST HALF of the week!
But, the Daddy will be home in a couple of hours, and the possibility of sleep is getting more realistic by the minute.
I feel the urge to "return to home" so to speak. The drama and trauma of the last few days has made me realize that there are things going on here that must be addressed. One of my monsters needs help, and I need to be his advocate. I need to move heaven and earth, if necessary, to get him what he needs. If it were Logan, I would know what to do. Sadly, it is not.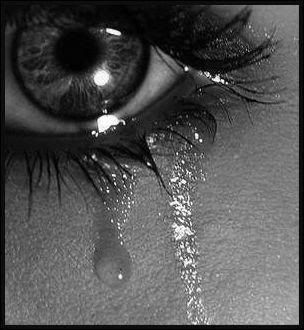 And so, after this really big, totally awesome, couldn't be more fun NEW giveaway that starts on Monday for Deeds, I will need to pull back. I will still blog for Deeds on Mondays, and I will still do guest posting on other blogs from time to time, and I will still blog here. But the monsters need me, and like I tell everyone.. the monsters always, ALWAYS come first. And mine are no exception.
So, though I'm not leaving bloggyland, and I'll still be found on twitter and facebook, the visits may be shorter and further between. I need y'all! I've found so much support and information, and real life experience from everyone since I began. This time, I'll need it even more. Will you still be here? <-- this is me, being needy.
photo provided by photobucket.. of course!