Yesterday, as y'all know, we took the twinnies to their 3 year old well check at the pediatrician. Yes, I am "THAT mother". I had a rather lengthy list of things to discuss. After talking to the doc for 45 minutes while he took notes, I managed to leave that office with no less than 8 referrals to specialists for my monsterlettes. Yes. Eight. No shots, but 8 referrals. I think I'm in shock.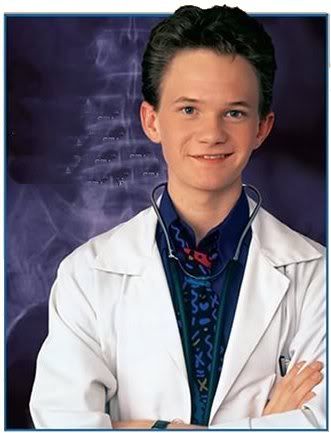 We now get to make appointments with an ENT (Logan sounds like he either needs his tonsils and adenoids out, or a CPAP when he's sleeping. Neither sound pleasant to me.), a dermatologist ( can't get the eczema under control, even with meds), pediatric neurologist, eye specialist (both have lazy eye and abnormally wide noses at the bridge...) AND... Children With Special Health Care Needs, which is actually where every 3 months or so, developmental specialists come to our area from "up North" where the GOOD medical services are.
AND... the clonidine fairy is no longer allowed to visit us. We have to make do with the melatonin pixie in training, instead. Here's hoping it's good enough.
Now, *I* am referring YOU over to Gina at Special Happens again because seriously people, a FREE BlogHer ticket! And this contest ends TOMORROW! Hurry,hurry, hurry and enter!!! Just click
HERE
All images in this post by Photobucket, of COURSE!