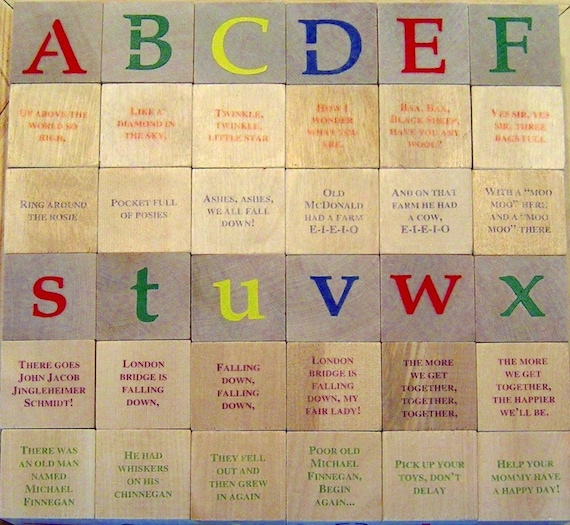 This week, we're featuring Tammy Bowles, creator of Storyblox™! We've all had experience with wooden blocks as toys/teethers for our children, and we all know that interest in them wanes as our little ones graduate from toddlerhood, moving on to legos and other building toys. But, Tammy has put a new twist on the traditional wooden block, making them fun and educational for children and their families by incorporating songs,stories, and tongue twisters into block sets as well as the letters we are all familiar with. Here's a bit from her website to tell you all about it:
Alphabet blocks are one of the best toys ever made, in our opinion. Most of the time, however, young children are left to play with them by themselves, and older children quickly lose interest in them. StoryBlox™ are much more engaging, as parents, caretakers and older siblings are much more inclined to play with small children, helping them to pick out the stories, songs, or rhymes and reading with them.
Pre-school aged children will be able to play with these blocks just like regular alphabet blocks, but older children will also be interested in finding the right blocks, putting them in order, and reading along. These blocks are also great for households with children of varying ages, as older children often enjoy showing off and reading to their younger siblings.
Far from being limited to blocks however, StoryBlox™ also offers Holiday ornaments, recycled crayons, handmade hardwood yoyos, dreidels, and so very much more, all handmade by Tammy.. Items are very reasonable priced, beginning at $1.50 and peaking at $65.00. Shipping costs will vary dependent upon the items you select.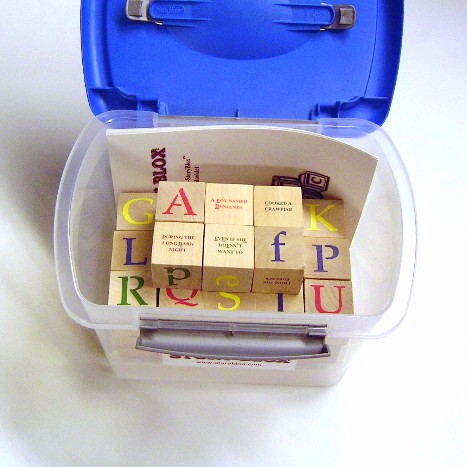 This is the part that impresses me the most about StoryBlox™...
The KinderBlox Project
. For every 10 sets of
Build-Your-Own StoryBlox
sold, a set will be donated to a classroom or nursery that cannot afford a set of their own. Schools and other organizations that would like to be considered for these donations are encouraged to send in their info .
You can find StoryBlox™ on
the official site
,
etsy
,
Artfire
,
facebook
, and
twitter
.
Cut off date for Christmas orders of existing stock is December 12.
Though personalized orders are offered, please contact
info@storyblox.com
to verify availability, especially for those desiring a custom order for Christmas.
Tammy has generously agreed to offer a set of EIEIO blocks and choice of one Christmas or Hannukah block ornament (pictured below) to one lucky reader in the US or Canada! To enter, simply fill out rafflecopter form. Mandatory entries MUST be completed for other entries to qualify.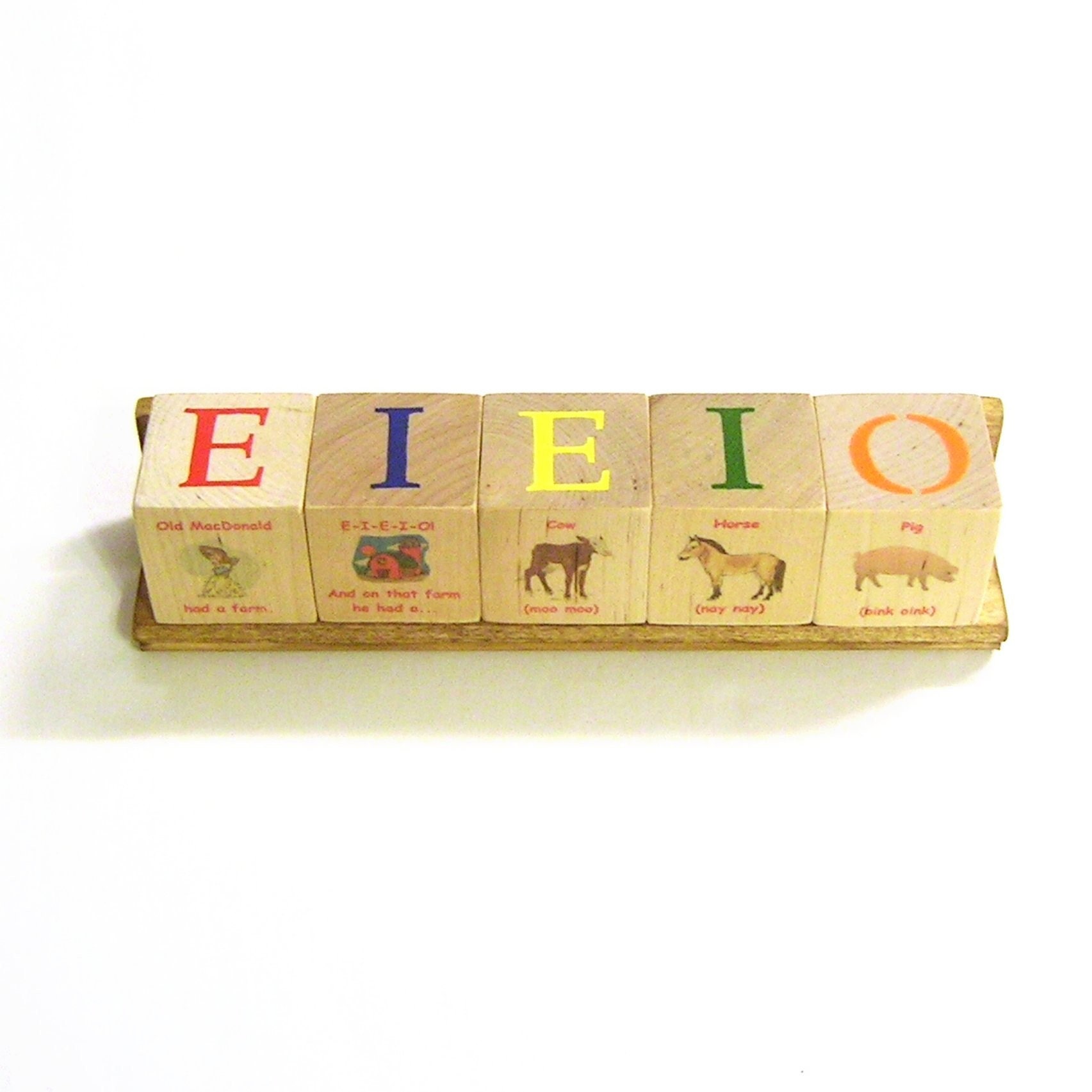 StoryBlox™, images, The KinderBlox Project, links, and references to same are property of Tammy Bowles and are used with permission for purposes of this feature, ONLY! I was not compensated in any way to write this feature.