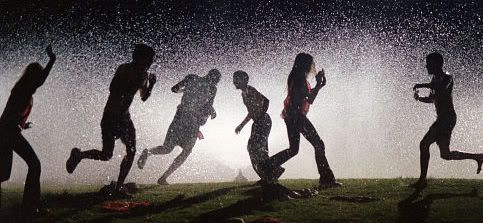 Yes, this picture, though not mine, pretty much says it all. We've been working like mad on our landscaping... or the lack thereof...now that Mother Nature has discovered there isn't supposed to be snow in May. Last night, I had monsterlicious guests over, and because MY monsters were weeding, the monster guest got to weed, too. That's how we roll.
Anyway, I promise I'm still alive, I promise I am going to blog more this coming week. But I'll tell ya.... I'm really wondering if the yard work will EVER end! I DO have a rockin' farmers' tan though...
image by photobucket, of course!