Today's blog is by my girl monsters, #1(she's 16, and my right hand man) and #4( she's ten, and knows how to get what she wants). Everyone show them some love in the comment section, please. They're all excited about blogging today.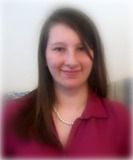 Mom said I could talk about the challenges of living in the monster house.........well I guess being the oldest monster is kinda tough and I have to have more difficult responsibilities. but when you think about it, just about every eldest in America has more responsibility so I really can't complain. As for being one of two girls; I like to think of it as a leg up. the boys don't have a chance. muwahahahahahah!!!! jk lol
p.s. I'm a teenage girl, if you didn't expect that last line you need to do some homework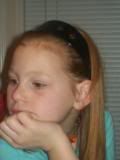 Well mom said I could write on the blog! it is exciting i guess. living at the
MONSTER HOUSE
is a little strange i guess u could say.Logan & Colton are truly and simply adorable thay turn my froun upside down my other bros (#2,#3,and #5) not so much, because #2 always squeezes me in the sides and it drives me crazy.#3 because he never plays with me* Rude huh!And last but not least 5 it is because he always shrieks in me ear!
*he used to but not any more* hahahahahahahahahahahahahahahahah soooooooo i guess that is my post BYE );